Mondelez had a 360° campaign titled, how far will you go for love, for their product, Cadbury Dairy Milk Silk around Valentine's Day. However, in the pandemic era, they had to ensure reach out to young customers who might not be venturing outdoors as much to get their messaging out. At the same time, they also wanted to make sure that the users were able to get their favourite chocolate bar from the convenience of their homes.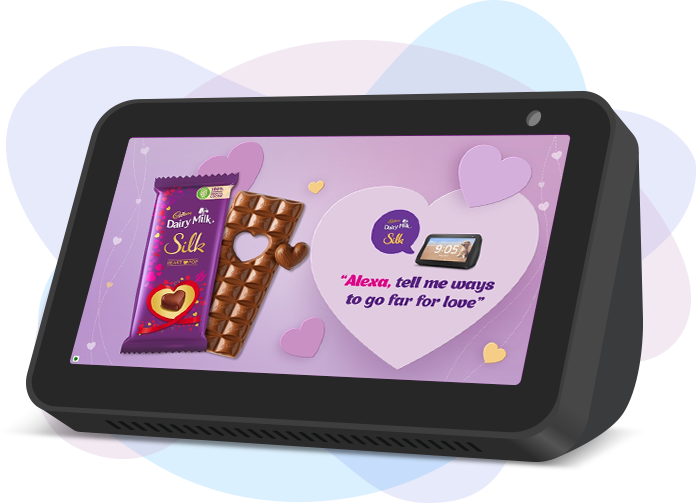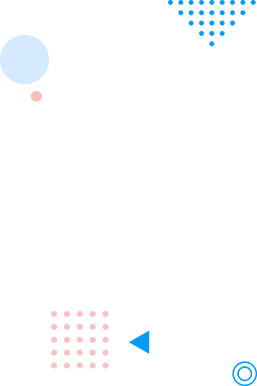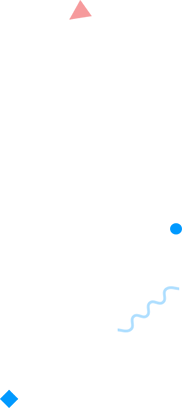 To reach out to their customers through every possible means, including those who might be staying indoors much of the time, Mondelez partnered with Boltd to bring their Dairy Milk Silk Heart Pop straight into the rooms both figuratively and literally. With the rise in the popularity of voice usage in India, making an Alexa skill for this use case seemed like an obvious choice.
To reach out to Cadbury Dairy Milk Silk users within the confines of their homes and help them with creative ideas to surprise their loved ones for Valentine's Day, Boltd worked with Mondelez to come up with a never before solution on voice in the form of Cadbury Dairy Milk Silk Alexa skill.
Customers simply had to say, "Alexa, open cadbury silk" and Alexa would start dishing out innovative ideas to surprise that special someone for Valentine's Day. After three heart warming recommendations, the skill would take it a notch further. Alexa would ask the user if they wanted to add a Cadbury Dairy Milk Silk Heart Pop chocolate bar to their Amazon shopping cart. If the user said yes, Alexa would first narrate the item description and cost and then go ahead and add it to their cart. This was the first such instance in India where a brand could directly enable their customers to add their product to their shopping cart from within an Alexa skill. Such frictionless voice-ordering paved way for an all-new voice commerce experience that brands hadn't seen before.
To top it off, the skill asked the users if they wanted to get reminded in the runup to the Valentine's Day. For all those who opted in, they would receive periodic reminders on Alexa as Valentine's Day was approaching.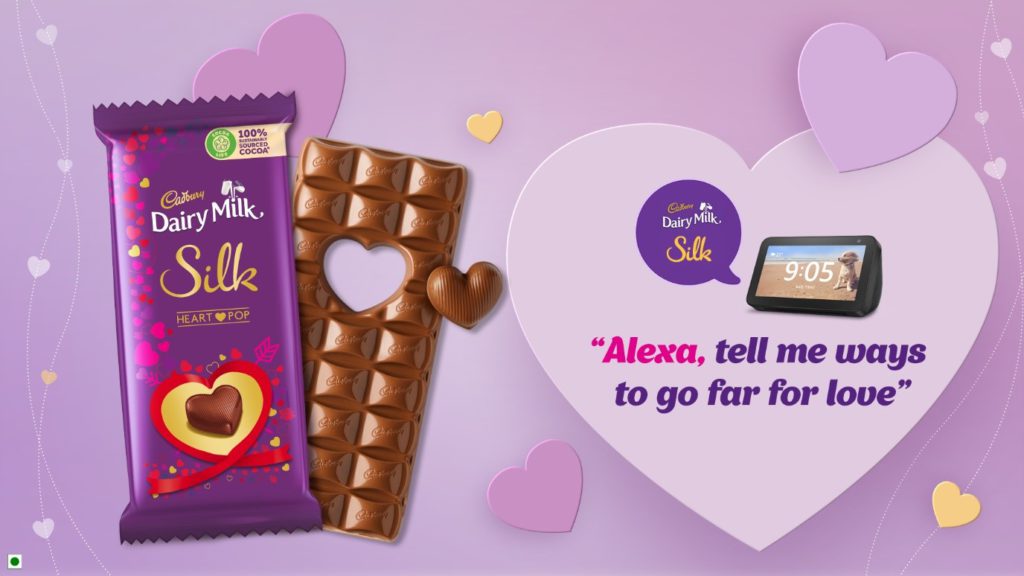 The Cadbury Dairy Milk Silk skill was promoted in various ways across Mondelez's social media channels as well as on Amazon.
Mondelez created nifty videos showing how users could invoke the Alexa skill to get Valentine's Day recommendations and promoted them on Facebook and Instagram.
Alexa's recent Quick Link feature was used to embed banner ads with direct call-to-invocation links that would directly invoke the skill when the banner was clicked.
Amazon created awareness for the skill in various ways. They promoted it on the Alexa skill store header billboard as a feature as well as their weekly "Skills Newsletter". Not just that, they promoted it on their M-shop. Users could simply tap on the mic icon on the Amazon shopping app on Android phones and summon the skill by saying a limited time magic phrase, "Alexa, open cadbury silk". The overall effort was further amplified through advertising on Amazon.
Treat voice as an experiential medium instead of watering it down for another performance marketing campaign. Think about ways to help or delight your customers and then weave in your brand messaging through it.
The in-skill add-to-cart feature, opens up possibilities for frictionless e-commerce unlike any other medium. This was a part of a closed beta of Alexa's shopping actions, and was the first time something like this was ever made available for the Indian region. The favourable response to this integration shows that users are primed for this sort of functionality.
It is important to ensure a well-conceived go-to-market strategy to not just inform the customers that your skill exists but also educate them on what to expect.