Alexa, open Coke Studio Bharat
Coke Studio, a visionary in entertainment and digital engagement, aimed to revolutionize the music listening experience through the Alexa platform. The goal was to immerse users in the magic of Coke Studio songs while creating an interactive and rewarding experience.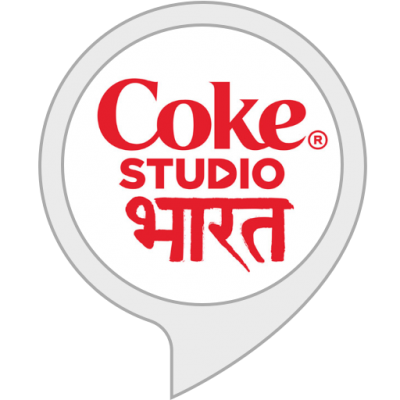 The entertainment landscape was ripe for a unique music experience that blended technology with user engagement. The Alexa voice platform provided an opportunity to offer users an immersive musical journey through the Coke Studio Bharat skill.
To address this opportunity, Boltd developed the Coke Studio Bharat Alexa skill. The skill's functionality was designed to provide users with an interactive and personalized music experience, accompanied by a chance to win exciting prizes.
Users initiate the skill by saying "Alexa, open Coke Studio Bharat."

Alexa introduces the skill and explains its interactive components.

Alexa spins the wheel with the

 mood options such as happy, cheerful, upbeat, and celebratory.

Alexa plays a recently launched Coke Studio song that aligns with the chosen mood.

After the song, users are asked a question related to the song, such as its language or title.

Users respond with their answer, and if correct, Alexa offers them a chance to win prizes and asks for their mobile number for contact purposes.

The skill concludes with a farewell message, inviting users to return and experience more songs and prizes.
Enhancing User Experience
The skill creates a personalized and engaging music experience by allowing users to choose a mood and listen to relevant songs.

The interactive question-and-answer component adds a gamified element, keeping users engaged and eager to participate.
Amazon created awareness for the skill in various ways. They promoted it on the Alexa skill store header billboard as a feature as well as their weekly "Skills Newsletter". Not just that, they promoted it on their M-shop. Users could simply tap on the mic icon on the Amazon shopping app on Android phones and summon the skill by saying a limited time magic phrase, "Alexa, open Coke studio bharat". The overall effort was further amplified through advertising on Amazon.
The integration of gamified elements enhances user engagement, leading to increased brand loyalty.

Alexa skill exemplifies how voice technology can create immersive music experiences
Alexa, open Coke Studio Bharat