Prime video, a leader in entertainment innovation, aimed to extend the immersive experience of the popular show "Mirzapur" to the Alexa platform. The goal was to engage fans through audio and video content that captures the essence of the show's iconic dialogues, bedtime stories, and director's commentary.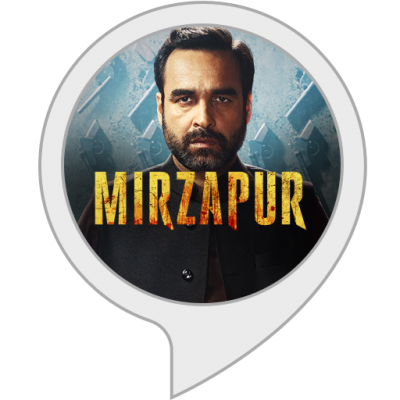 The show "Mirzapur" had garnered a massive fan base with its unique storytelling and memorable characters. The Alexa voice platform presented an opportunity to provide fans with an interactive and engaging experience by offering audio and video content related to the show.
To address this opportunity, Boltd developed the Mirzapur Alexa skill. The skill's functionality was designed to provide fans with a seamless way to enjoy iconic dialogues, director's commentary, and specially crafted bedtime stories inspired by the show.
Users initiate the skill by saying "Alexa, open Mirzapur."

Alexa greets the user with a warm welcome message and introduces the immersive world of Mirzapur.

Users are presented with three distinct categories: "Bedtime Stories," "Dialogues," and "Director's Commentary."

Users select a category, and Alexa plays the relevant audio or video content.

After completion, the skill automatically proceeds to the next media in the chosen category.

In the "Dialogues" section, users can request specific dialogues from a particular artist.

The skill ensures a seamless and engaging experience throughout the selected category.
Enhancing User Experience
The skill extends the fan experience beyond the TV screen, offering an immersive and interactive dimension.

The variety of content categories caters to different fan preferences, ensuring a well-rounded experience.
Amazon created awareness for the skill in various ways. They promoted it on the Alexa skill store header billboard as a feature as well as their weekly "Skills Newsletter". Not just that, they promoted it on their M-shop. Users could simply tap on the mic icon on the Amazon shopping app on Android phones and summon the skill by saying a limited time magic phrase, "Alexa, open Mirzapur". The overall effort was further amplified through advertising on Amazon.
The Mirzapur Alexa skill exemplifies how voice technology can deepen fan engagement and create an immersive extension of popular entertainment.

Offering a range of content options ensures that users can enjoy the skill according to their preferences.