The use of technology to help with business-related processes has been on the rise in recent times. It could be used for internal processes to enable better work-from-home functionality or as a tool to better communicate with customers in the fast-evolving digital space. 
An increase in the use of video conferencing, slide-sharing, digital resource management, and similar software all point to the fact that modern technology is here to stay. However, the bombardment of visual information in the digital space can lead to fatigue. Companies have, thus, been using a voice-based approach in recent times with services such as Alexa for Business. 
But the voice-based software service space still has a lot more to offer. From conversational websites that answer customer queries using voice to internal operations being facilitated by voice-operated systems, giving employees a more seamless experience, the use of voice can have several benefits for your business. 
Benefits of a Voice Website
A voice website does away with complex text data that can sometimes be difficult to navigate. Instead, it introduces a personalized solution where customers can have their queries resolved through a conversation. 
While companies are always looking for ways to make their user experience more streamlined, an intuitive conversational website can be a step toward achieving this objective. Voice websites reduce the inputs needed while simplifying the input type from a standard click-and-type interface to a more natural voice-based one. 
From a simple voicebot to more elaborate intuitive solutions that use eCommerce-based algorithms to provide a unique experience every time, the possibilities are endless. A conversational website can delight your customers and enhance your brand's perceptibility among the audience. 
Better Customer Management
According to a survey by Adobe on voice ads, consumers show a preference towards enabling voice functionality in different devices from televisions to thermostats. 74% said they already use voice technology to play music. This is not surprising given the convenience of using voice commands. It goes to show how big the future voice market could be. 
A convenient way to create a conversational website is to replace the text-based FAQ section of the website with an intuitive voice app that can answer customer queries and redirect them to the relevant section of the website. 
A faster and more conversational interaction can leave your customers feeling comfortable enough to return to the website in case of future queries. It is also much more intuitive for the user, which means those who are not up-to-date with technology will also find it easier to use. 
Customers are increasingly expecting real-time, connected interactions with companies, given their fast-paced lifestyle. Reasons traditional methods of customer communication fall behind include delays brought on by issues with a connection, lack of flexibility to proceed at a pace they are comfortable with, and the discomfort some might face from speaking to a stranger over the phone. 
An efficient solution to make the first contact fast, smooth, and more likely to resolve a consumer query is to use a voice website or voicebot.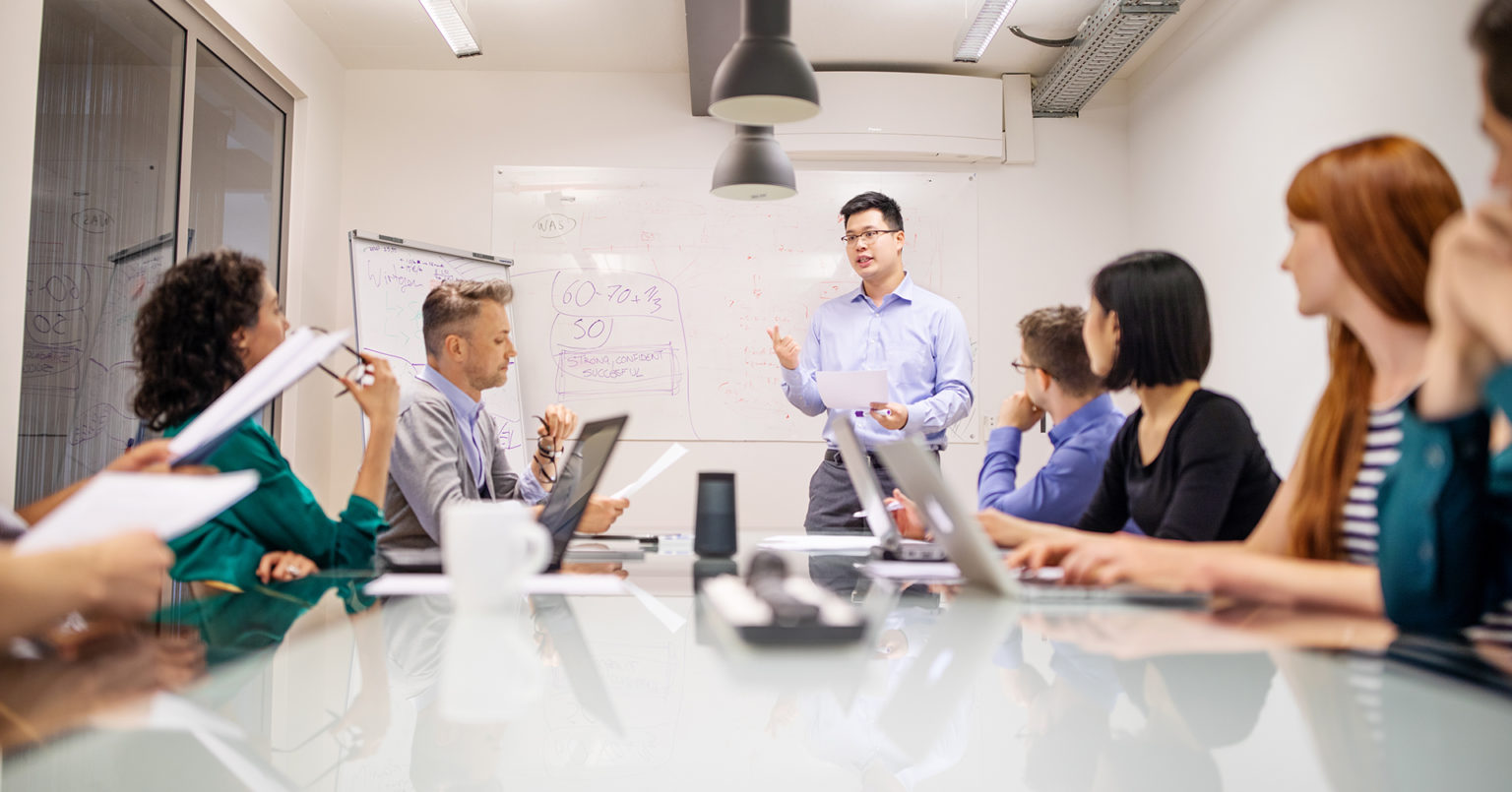 Streamlining internal business operations is also a focus area for companies. The easier internal processes are to execute, the more time employees have to focus on other aspects of their work. 
Integrating voice into existing processes is a good way to facilitate and redefine the way employees carry out their work. It is beneficial for remote employees who do not have immediate access to someone who can help them with work processes. 
Human Resources Management processes can significantly benefit from this as employee data, performance data, employee life cycles, can all be conveniently accessed. Employees can file grievances easier using voice commands, and HR personnel can find and resolve them faster. Meeting management can be improved with easy-to-access meeting room data. Online meetings and conferences can be conducted more easily using voice commands. 
Training, Ticket Management, and Management Information Systems are some other departments that stand to benefit from the use of voice. Internal voicebots can help operations become smoother and reduce some of the time involved in heavily text-reliant processes. Less time taken in these activities ultimately leads to higher employee productivity.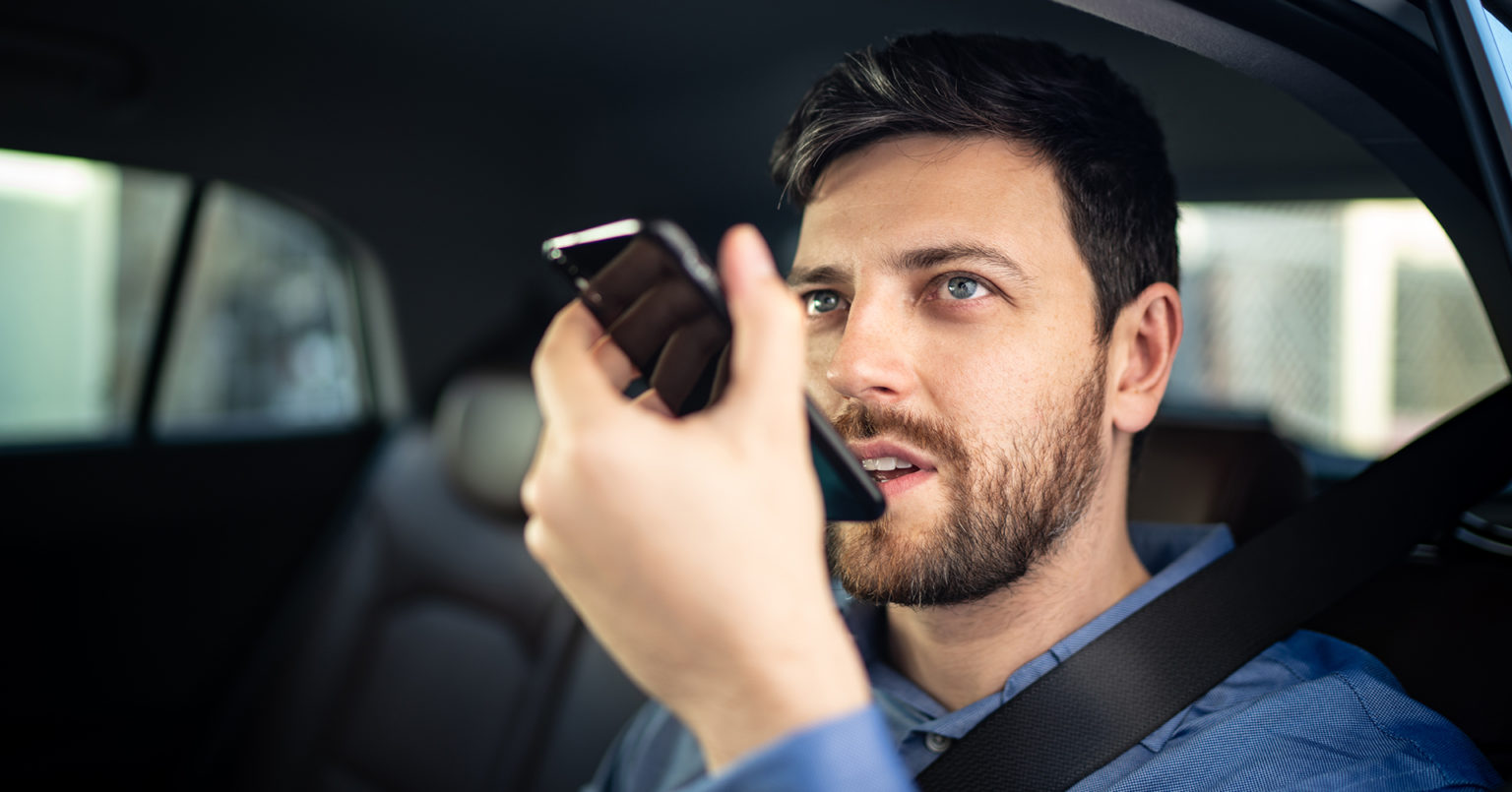 Modern Artificial Intelligence can be programmed to understand voice inputs and analyze them to provide an appropriate voice-based reply. As seen above, conversations are more likely to create customer delight than one-way communication. 
As the world moves towards automation, businesses need to recognize opportunities and take steps to make full use of them at the right time. The use of Artificial Intelligence in the automation process is not something new, but adapting these processes to best suit the needs of your business is what can truly separate it from the competition. 
Over a third of the consumers surveyed by Adobe found voice advertisements to be more engaging and less intrusive than other media. This statistic shows how consumer preferences are changing. 
Voice technologies continue to evolve, with voice websites or conversational websites constantly improving. Many consumers are more inclined to use voice-based apps today, and the numbers are only likely to grow in the future. 
Find the Right Tone with Boltd
Boltd, India's premiere voice development studio, works with top brands to help them take advantage of voice-based functionalities. They onboard brands to the Alexa platform to take advantage of services such as Alexa for Business. 
Boltd is listed as a preferred Alexa development agency by Amazon and a preferred Google Actions developer by Google. 
Boltd is always trying to push the limits to see what is possible using voice experiences. Contact Boltd today to see how your brand can become the voice of tomorrow. 
1. What is a conversational website?
The simplest way to explain it, a conversational website is a website that you can talk to. You can use voice commands to navigate through it and find everything that you're looking for.
2. What are the benefits of a voice website?
A voice website helps the customer navigate through the website using voice commands and can help you create a personalized experience for every single visitor on the website. It also helps increase the brand value over the long term as customers can simply ask their queries and get answers on the go.
3. What is a voicebot?
A voicebot enables any user to interact with a device or service by speaking. Just like in a chatbot customers can type in their queries, similarly a voicebot allows the customers to engage with a brand through voice commands.
4. Can voice be used for internal systems of business as well?
Yes. When you integrate voice systems in internal business processes, you can easily streamline them and make them way more efficient.
5. How to make a voicebot for your business?
We, at Boltd, India's premiere voice development studio, are committed at helping brands make the most out of voice-based technologies. Get in touch with our experts and we will help you out.